Ultrasonic Ultrasound
Ultrasonic utilizes sonic vibrations; it works one million times per second. The ultrasonic wave could stimulate skin tissue and improve permeability of the membrane to promoted collagen tissue, reduced wrinkle and invisible appeared fine line, also lift the skin result for younger and healthy look. Ultrasonic generate frictional heat which accelerate blood circulation, muscle relaxation, and decompose the cellulite to bread down exceed fat. NV-07 Ultrasound with 2 probes provided non-surgical lifting. This machine utilizes sonic vibrations to reduce lines, leaving the skin firm and smooth.
Skin Scrubber
With Ultrasonic Scrubber begins a new generation of aesthetic soft peeling. Using the high performance of ultrasounds, this exciting cosmetic breakthrough provides a safe painless and perfect physiological skin regeneration. By removing the superficial scaly layers of the skin, the Scrubber stimulates the revival of the skin tissue rendering it youthful and luminous from the first treatment. The top of the metallic probe produces extremely rapid moments at a very low amplitude when it is exposed to ultrasound vibration. This ultrasonic emission has a spectacular effect on water molecules, which are pulverized. This phenomenon is known as microninzation.
High Frequency
The high frequency electrotherapy is an important beauty instrument. It is through the glass electrode tube to product high frequency current, and apply to the face, thus achieves the treatment result.It helps to calm the nerve and has analgesia function.It produces the ozone for sterilization, can help wound to heal and to restrain pores.Improve secretion, the PH value, causes the skin lean to neutrality.Accelerate blood circulation, improve metabolism.Has the function of anti-aging, anti-wrinkle and tightening.
Mole Removal Pen
Feature For Mole Removal Pen
- The use of the latest technology ,microcomputer control,safe ,convenient ,fast.
- Using 2 adjustable scan spot power output ,treatment of smart ,reliable.
- Unique electric ion technology,the use of the process will not make people feel the existence of electric current ,no bleeding.
- Plug-in ,cabinet and convenient to carry,charge a time to work more than five hours.
Bio
Micro BIO electrical beauty technology originates in Japan,with the purpose of substituting the traditional surgical face-lifting & wrinkle dispelling technology.This is popularly used in world top-class beauty salons and has shown great efficiency which help many customers solve diversified problems thoroughly.We have cooperated with Japanese companies and have developed this BIO devise, which regarded as the sixth generation of BIO series,is standing at a leading position in BIO tech.Therefore, it is the most valuable and effective BIO device in the world market.
Package List
- Host 1set
- Microcurrent 1pc
- High frequency 1pc
- High frequency heads 3 pc
- Ultrasonic probes 2pcs (flat head and tipped head)
- Skin Scrubber 1pc
- Spots removal pen 1pc+10 needles
- Holder 1pc
- Power cord 1pc
[caption id="" align="alignnone" width="1000"]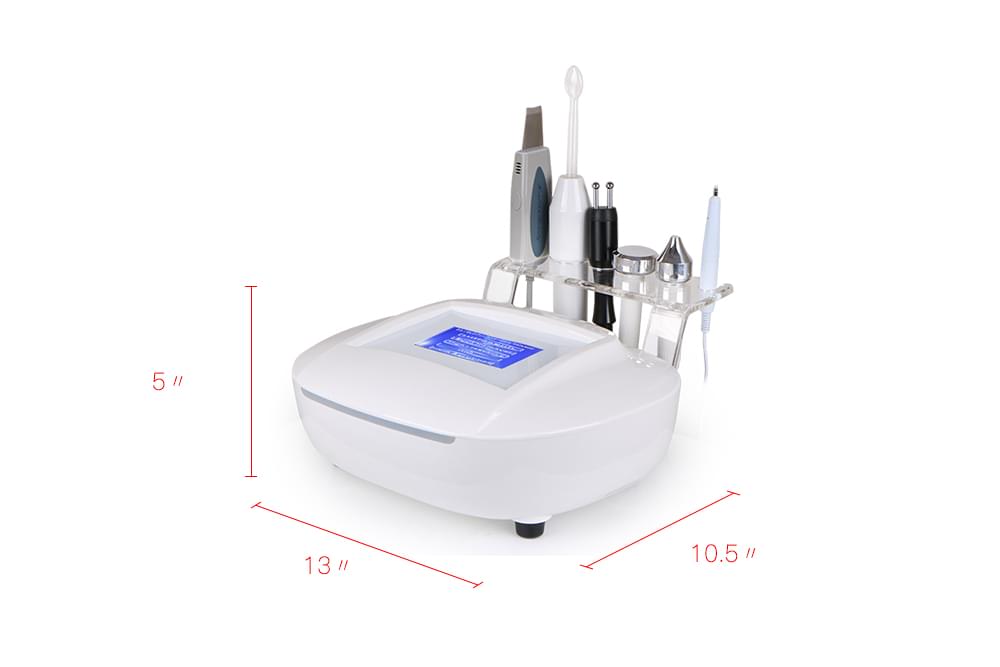 Facial Lift Machine[/caption]
[caption id="" align="alignnone" width="1000"]
Skin Scrubber[/caption]
[caption id="" align="alignnone" width="1000"]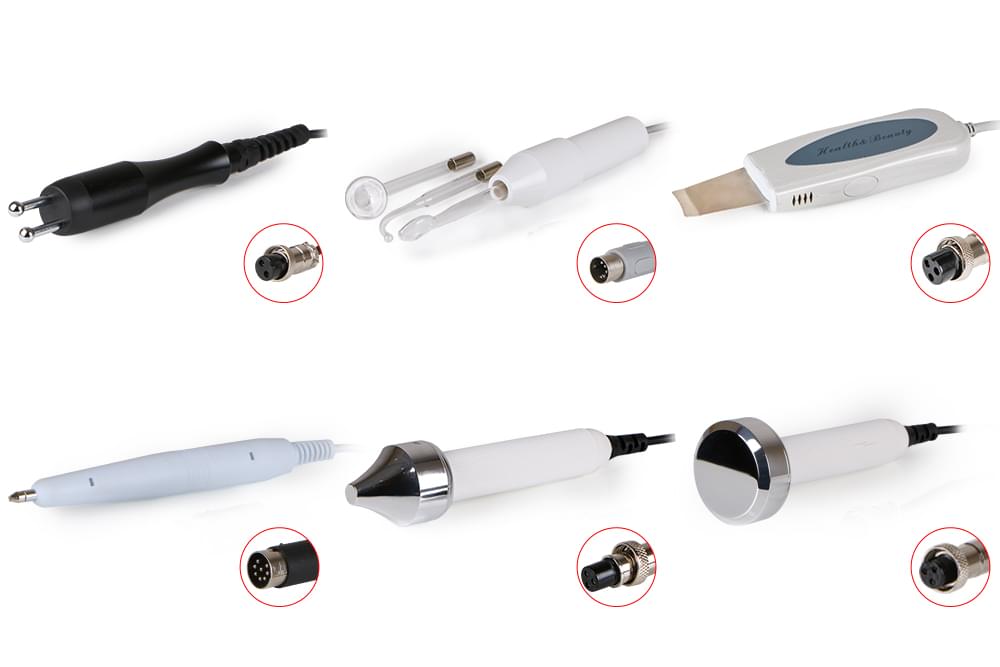 High Frequency[/caption]